Top road trip destinations in California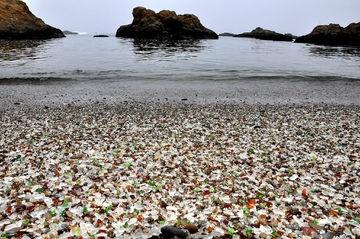 California offers a huge variety of adventures from beaches, to theme parks, to forests and lakes, and beyond. This makes the Golden State a very common road trip destination. For those who may be looking for something off the beaten path, we have some suggestions for you.
There are rich adventures hidden all over the vast countryside of California. If huge lines for theme park rides are not your style, then it is time for a change of pace. Explore some of California's top road trip destinations that are often forgotten about. Check out the following California summer road trip ideas that are ideal for any level of adventure.
Arcata
The small town of Arcata is a hidden gem adjacent to the Arcata Bay (northern) portion of Humboldt Bay. This area is located close to the ocean coastline, views of ancient redwood forests and parks that show a remnant of its former logging days. The main source of economy for the town is the local Humboldt State University. The lack of major attractions makes this a quiet and wholesome place to visit and escape the daily busy grind.
Glass Beach
Is a beach in MacKerricher Stat Park near Fort Bragg. Glass Beach is an environmental wonder which captivates all who see it. Formed by decades of dumping glass waste into the ocean, fine chunks of smooth-edged glass have washed ashore creating an entire beach made from glass stones. The protected beach is perfect for stunning photography, spectacular views, and a sight you will never forget.
Badwater
Located in Death Valley; known as one of the most hellish places in the United States. Its nearly inhabitable climate makes it a dead zone for most life. Where there was once water, is now a dried-up bed of salt. The unearthly looking section of land is very seldomly filled with a small stream of water, which quickly turns into a salty brine that cannot be consumed or used by living creatures. This is another sight that you will not be bombarded with other tourists, and where you will see a side to this planet that you cannot find anywhere else.
Old LA Zoo
While in Los Angeles, you can head to Griffith Park and check out the ground for the old LA Zoo. This former zoo was home to dozens of animals from 1912 into the 1960's. Since then, it has been re-opened to the public. You are free to hike and roam around the park, enter the former exhibits, and spend the entire day there if you choose. There are two ways into the park. One is from the parking lot, and the other is from the top side (which requires a small hike). The park closes at sunset, so don't expect to spend time here after dark. You may even recognize some areas from scenes from your favorite movies.
Some secrets are best kept hidden, and such is the case for some of California's less known road trip destinations. However, the epic adventures that await you in California are well worth the road trip. Go beyond the hottest tourist attractions and see things you can only find in the Golden State.
Ford of Upland is ready to help make your next road trip run smoothly. Get your current vehicle serviced before you set out on the road, or upgrade to the new or pre-owned vehicle that you really want to hit the road in this summer.