2019 Ford F-150 XLT Features, Specs and More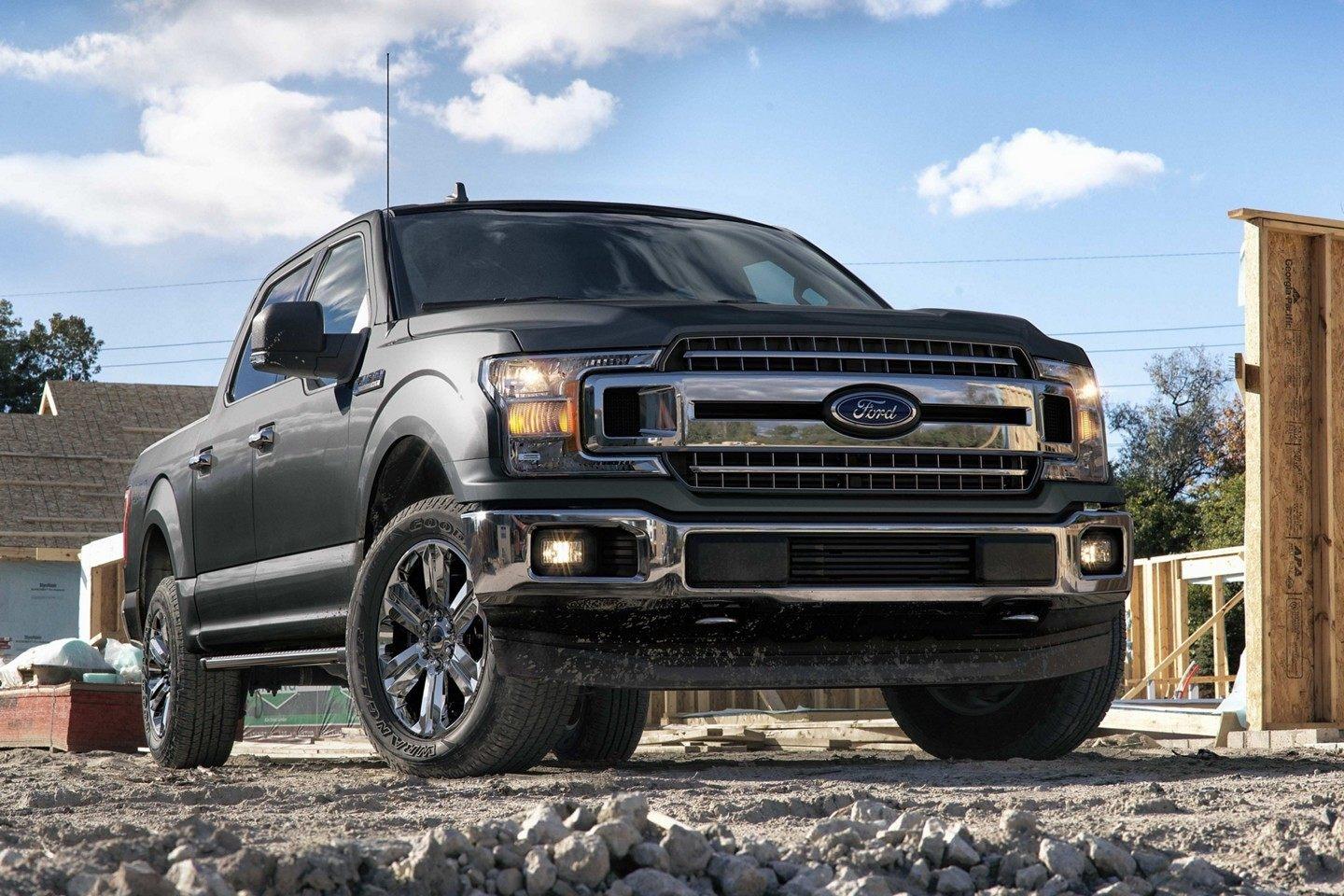 There are hundreds of thousands of combinations available with the 2019 Ford F-150 range, so it can be a bit of a challenge deciding which version of America's favorite vehicle to go for. To help decipher the F-150 pickup truck we're going to focus here on one particular trim level and the ways it can be specified. So, here's our guide to the 2019 Ford F-150 XLT.
Body styles
You're likely to come across the XLT on lots more than any other version of the F-150 as it's the second trim
level in the family and the first where the truck starts to become a real alternative to a family sedan or SUV. In fact, this is one of the most flexible trim levels in the F-150 lineup as it can be had in every cab and bed combination and with any engine other than the high-output beast that's the preserve of the Raptor. An XLT can therefore be specified as a Regular Cab, SuperCab or SuperCrew, and with either a 5.5-foot, 6.5-foot or 8-foot box.
Engines
The base engine for the XLT is a 3.3-liter V-6 developing a useful 290 horsepower and 265 lb.-ft. of torque, and it's the only F-150 engine that comes mated to a six-speed SelectShift automatic transmission with selectable drive modes. All other engines for the XLT get the fabulous 10-speed automatic instead. The first engine upgrade available is a 2.7-liter EcoBoost twin-turbo putting out 325 horsepower and 400 lb.-ft. of torque, and then there's a 5.0-liter V-8 that ups the power ante to 395 horsepower. More torque is available from the available 5.0-liter EcoBoost V-8 which boasts 375 horsepower and 470 lb.-ft., and now there's even a turbodiesel available for the first time in the F-150. The diesel is a 3.0-liter Power Stroke offering 250 horsepower and a massive 440 lb.-ft. of torque, so it's a great option for towing that also returns some excellent fuel economy ratings.
Features and equipment
XLT models should be seen as something of a blank canvas for buyers to put together a truck that's tailored to their specific needs like a bespoke hand-made suit. Basic equipment includes an AM/FM radio, CD player, power locks and windows, cloth front seats, a tilt/telescoping wheel, air conditioning, flip-up rear seats on four-door models and chrome bumpers. But as with engines, the XLT can be configured in just about any way the buyer sees fit. It can be upgraded with 18-inch alloy wheels, a sport-appearance package, an Off-road package with skid plates and special shocks and four-wheel drive, and a trailer-assist feature, navigation, power seats and power-adjustable pedals, blind-spot monitors and more.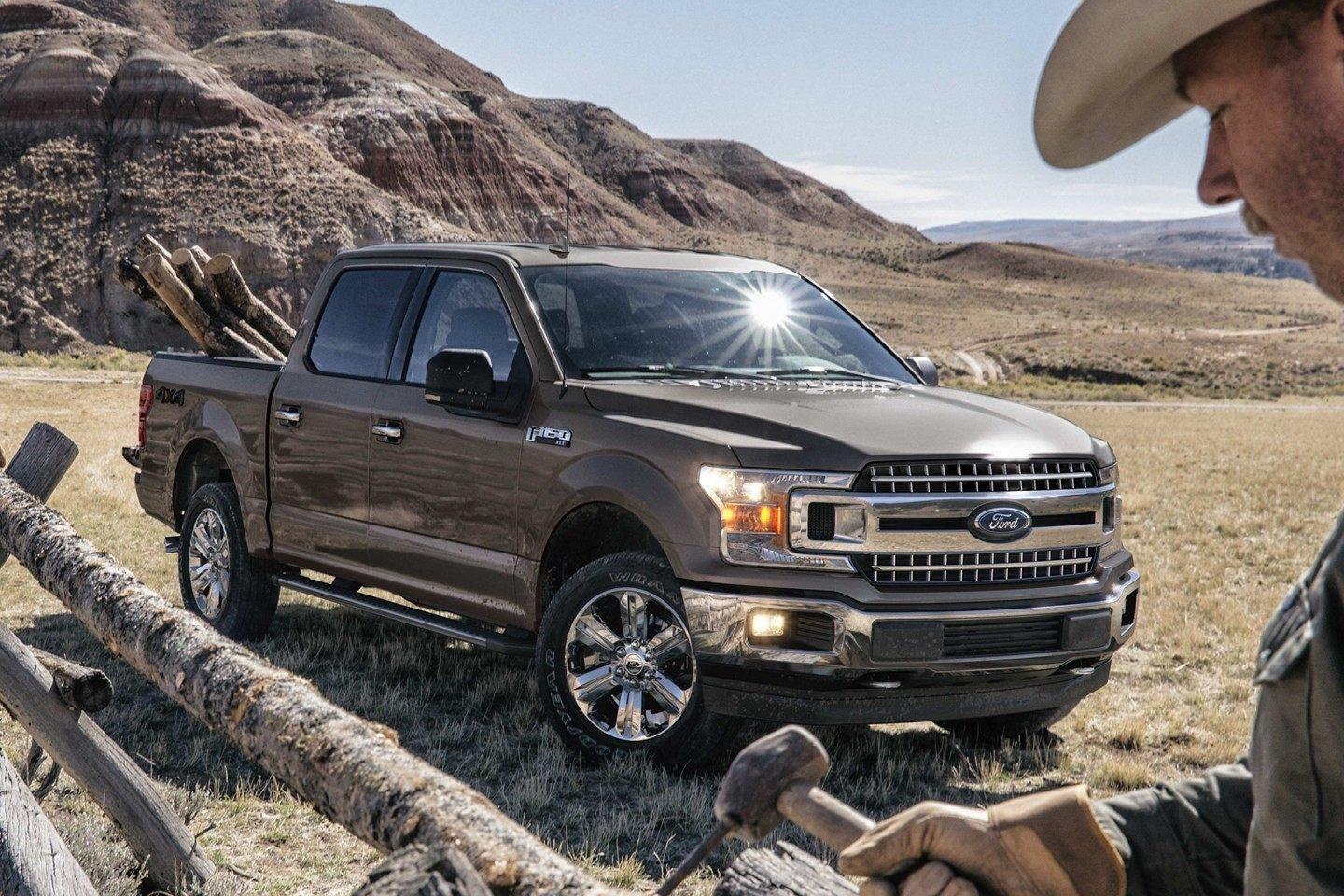 Capability
Regardless of what special uses you might have in mind for your truck, capability is probably going to be a big part of the buying decision. Even in its least capable form the F-150 XLT can tow 5,100 pounds and haul as much as 1,730 pounds. That's just the starting point though, so if capability is a really big deal your XLT could be capable of towing up to 13,200 pounds and managing a maximum payload of some 3,270 pounds.
For more details about the 2018 Ford F-150 XLT or any model in the F-Series family, and to schedule a test drive, don't hesitate to get in touch with us here at Ford of Upland today.