2019 Ford EcoSport vs 2019 Ford Escape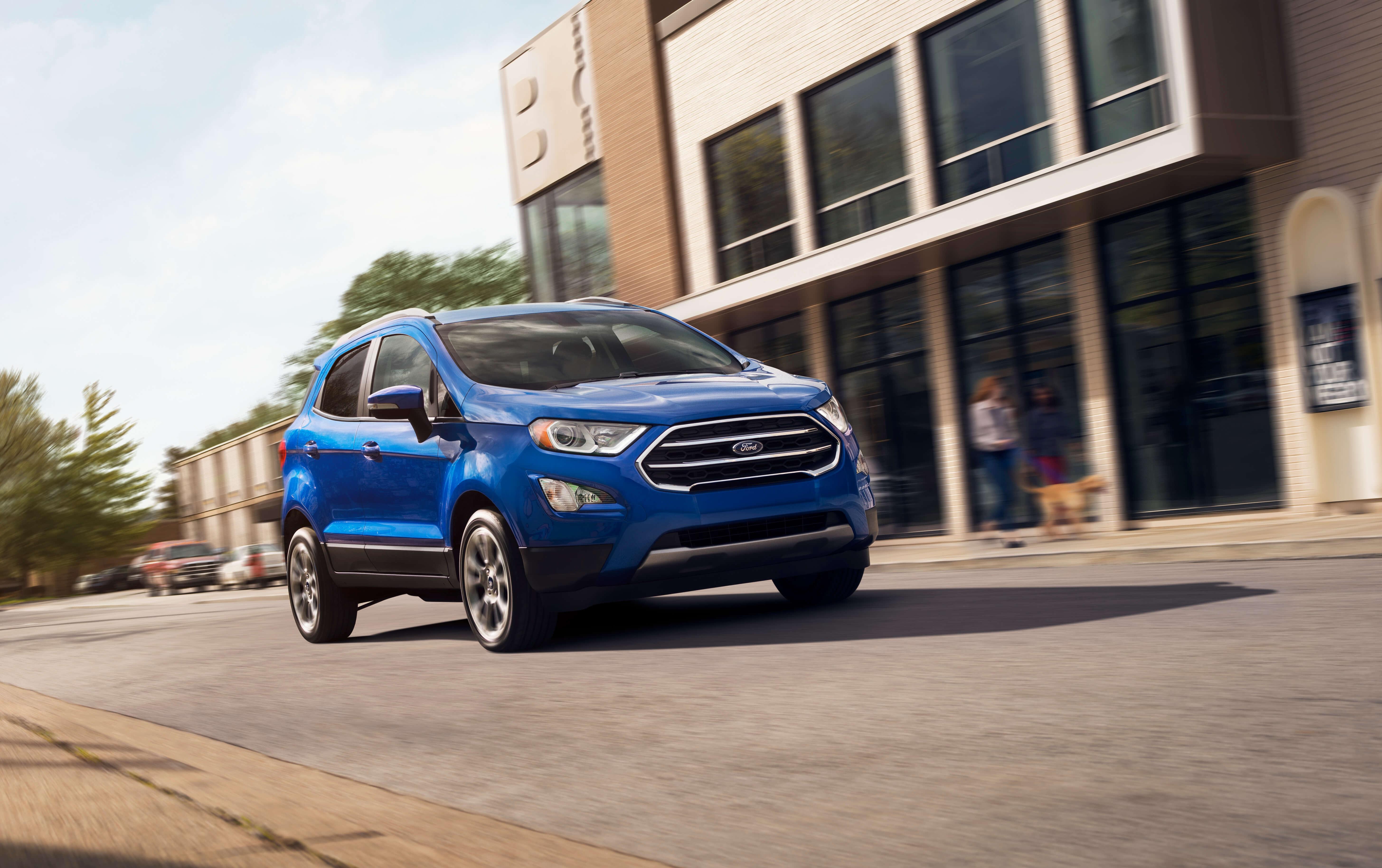 When it comes to smaller Ford SUVs, you have two options: the 2019 Ford EcoSport and the 2019 Ford Escape. There are plenty of similarities as well as differences between the two SUV lineups, but you probably aren't aware of the most important ones.
The following comparison from Ford of Upland touches on the highlights of these Fords so you can better decide which fits your lifestyle better.
Size
If you see the Ford EcoSport and Ford Escape in person right next to each other, it's immediately obvious there's a fairly significant size difference. For many shoppers, this is a critical item.
To give you a better idea of how these two SUVs stack up, the Ford EcoSport comes with 91.1 cubic feet of passenger volume. It also features 20.9 cubic feet of cargo space behind the second-row, or 50 cubic feet total. With the Ford Escape passenger volume comes in at 98.7 cubic feet. There's 34 cubic feet of cargo space behind the second-row and 68 cubic feet total.
Performance
You won't be racing either of these Ford SUVs anytime, but performance still matters. After all, merging on the highway, climbing steep hills, and even just accelerating through city streets all requires a degree of performance dynamics. You need to be aware of how those stack up on the Ford EcoSport and Ford Escape.
The standard engine for the Ford EcoBoost is a 1.0-liter EcoBoost which runs quite efficiently. You can add a 2.0-liter Ti-VCT engine with turbocharging for more power.
With three available engines, the Ford Escape lineup provides more choices. The base 2.5-liter inline four-cylinder engine is efficient, while there's a 1.5-liter EcoBoost for greater power without sacrificing fuel efficiency. Where this SUV really stands apart from the Ford EcoSport is the available 2.0-liter EcoBoost engine with twin-scroll technology, adding some more serious performance into the mix.
Features
Since you'll be spending so much time with your SUV, the features it comes with are a big deal. You need conveniences, comforts, and other designs to make trips enjoyable as well as safe. Some of the features in the Ford EcoSport and Ford Escape match, but others don't.
You definitely have more options on the Ford Escape, such as an optional heated steering wheel for greater comfort in cold weather. You can also add a panoramic Vista Roof for greater natural lighting in the SUV.
Both SUVs come with some nice conveniences like the available FordPass Connect. This service allows you to locate your vehicle if you forgot where you parked, plus access it remotely to control the door locks and see things like the fuel level. Through this service, you can also schedule when to remotely start your vehicle, so the interior is cool or warm enough before you climb inside.
With all this new knowledge about how the 2019 Ford EcoSport stacks up against the 2019 Ford Escape, you're better prepared to make a selection. Take the next step and contact Ford of Upland to schedule a test drive of either SUV or both.
Sources:
https://www.ford.com/suvs-crossovers/ecosport/?gnav=header-all-vehicles
https://www.ford.com/suvs-crossovers/escape/?gnav=header-all-vehicles