2018 Ford F-150 pickup truck review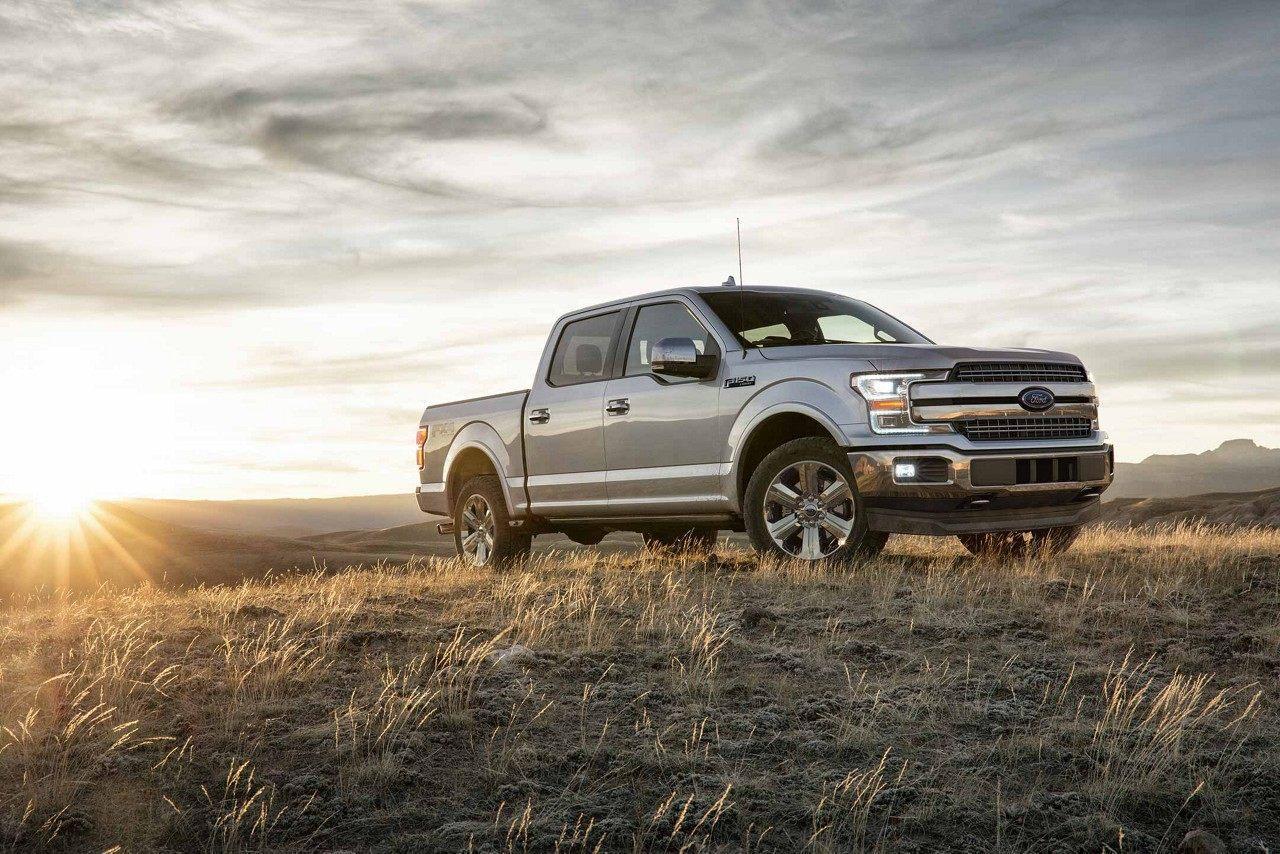 A modern pickup truck can now fulfil a huge range of roles for buyers of all types and ages. But if you do still see them as largely work-orientated vehicles you have to check out the 2018 Ford F-150 to see how many ways it can be configured and customized to suit any task or application you can probably think of. To give you an idea of what to expect from the Ford F-150, here's a brief review of some of its many outstanding attributes.
How it looks
If it was just a work truck, how the F-150 looks probably wouldn't matter as much as it does. The 2018 Ford F-150 has received a cosmetic refresh this year that perhaps isn't particularly momentous when its elements are taken individually. However, the overall effect is pretty impressive to say the least. But even with the updates this latest take on America's favorite vehicle still looks exactly how a full-size pickup truck should look, except just a little more modern and stylish than it did before. The front grilles and bumpers have been redesigned, and most models feature the same two long, horizontal bars across their noses we saw introduced last year to the Super Duty range.
Power and performance
Probably the biggest news for the 2018 model year is the introduction for the first time of a new 3.0-liter V-6 diesel engine for the F-150. The standard V-6 has shrunk a little from 3.5 to a 3.3-liter, but its output has actually increased to 290 horsepower and 265 lb.-ft. of torque. The ten-speed automatic transmission previously only found in the Raptor is now more widely available, and only the base V-6 models will still offer the enduring six-speed automatic. A lot of retail buyers are likely to go for the 2.7-liter EcoBoost turbo, largely for its class-leading fuel economy ratings. Obviously there's still the ubiquitous V-8 in the family, although the 3.5-liter EcoBoost V-6 develops nearly as much power along with a good deal more torque and better fuel efficiency.
Bells and whistles
As you might expect, there are thousands or even hundreds of thousands of ways to configure your F-150. The entry level XL and the XLT models are perhaps closest to utilitarian workhorses, but even the XL gets air conditioning, the new 3.3-liter V-6 engine, a rear view camera with Dynamic Hitch Assist and more. The XL could be seen as something of a take-it-or-leave-it work truck, but the XLT is a blank canvas that's perfect to start loading up with the specific options you want and need. Beyond there, just about every feature, comfort, luxury and piece of equipment you can imagine is to be found somewhere in the lineup.
Configuring an F-150
There are currently seven different trim levels, five different engine options, a couple of transmissions, three bed sizes, three cabs and two drivetrain options with the 2018 F-150. If what you need doesn't seem to be in there somewhere, you probably need to ask yourself if it's a pickup truck is what you really need. The only reason for overlooking the F-150 is if you require even greater towing or hauling capability than a light-duty pickup truck offers, which is where the recently redesigned Super Duty Ford trucks then comes into play.
Verdict
Unless 3,270 pounds of payload capacity or being rated to tow more than 13,200 pounds isn't enough for you, the 2018 Ford F-150 has to be all the truck anyone needs. The Ford is a truck that can be anything you want from a utilitarian workhorse to something with the comfort and luxury of an executive sedan with pickup capability and versatility, and just about anything in between.
For more information and to schedule a test drive in America's best-selling vehicle, get in touch with us here at Ford of Upland today.